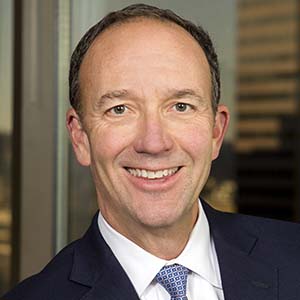 William
G. Goslee
Head of Institutional Services
Bill Goslee serves as FEG's head of institutional services and is responsible for leading the firm's consulting business and overseeing the Client Development Team. He is also a member of the FEG Leadership Team.
It takes time to create excellence. If it could be done quickly, more people would do it.

– John Wooden
Prior to joining FEG in 2008, Bill was vice president and chief investment officer of the Investment Offerings Group at Nationwide Insurance. Before that, Bill was a vice president with Goldman Sachs' Asset Management business in New York. He started his career in Arthur Andersen's Boston office where he earned his CPA designation. Bill received his bachelor of business administration from the University of Notre Dame.
In the community, Bill serves on the board and chairs the Investment Committee at Mount Notre Dame High School. He is also a member of the board of directors for the Catholic Charities of Southwest Ohio and serves on the Development Advisory Board for Glenmary Home Missioners.
At home, Bill enjoys being with his family and spending time outdoors golfing or boating.