We partner with institutions to build long-term investment programs through our non-discretionary investment service.
We provide the tools and decision-making framework that can help clients achieve the investment results they need to advance their business, community, and philanthropic missions—from creating college scholarship opportunities to developing community impact programs.
Consulting Implementation Services is available for institutions that need help managing back-office operations while maintaining discretion.
FEG offers institutional investors:
TRUSTED GUIDANCE
Experienced advisors guide clients through complex investment and enterprise decisions to help develop a sound investment program. The investment process is centered around each client's unique needs and aimed at helping clients make the right decisions to deliver the investment results they need.
DEDICATED RESEARCH
Our in-house research professionals act as an extension of your team—sourcing managers globally and conducting due diligence across traditional and alternative asset classes. Clients also benefit from our thought leadership across monthly asset class commentary, quarterly education pieces, and insights on specific topics of interest to keep clients abreast of the ever-changing investment landscape.
PROACTIVE APPROACH
Focused on your institution, advisors provide unique investment opportunities and forward-looking ideas that seek to improve overall outcomes. We collaborate on manager sourcing and due diligence, allocation, and pursue opportunities that attempt to generate excess performance within your defined risk parameters.
RISK MANAGEMENT
We work closely with staff and committee to understand risk tolerances and enterprise considerations. Our proprietary risk analysis and attribution technology bolster our ability to deliver actionable insights.
CLIENT SERVICE
We pride ourselves on providing our clients with a valuable, personable, and supportive partnership and seek to deliver an unparalleled client experience.
Our focus is on helping our clients realize their investment goals.
We offer a commitment to transparent, high-touch service, a deep understanding of institutional needs and best practices, shared accountability, and a truly collaborative approach to achieving your objectives.
I want to help you reach your investment objectives.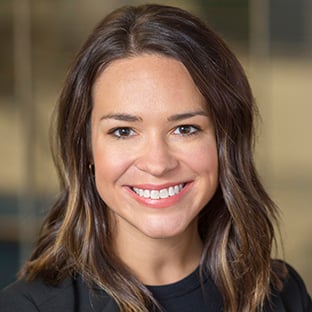 Devinne Verst
Vice President
Institutional Sales