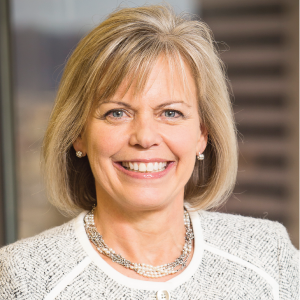 Julie T. Thomas, CPA, IACCP
Chief Compliance Officer
Julie Thomas serves as FEG's chief compliance officer, with the core responsibility of ensuring that FEG functions in a legal and ethical manner while meeting business objectives. Her role places her at the forefront in the development and maintenance of the firm's compliance program. Julie oversees the review, testing, and assessment of the efficacy of FEG's compliance policies and procedures, the compliance due diligence reviews of potential investment managers, and the review of external publications. She is also responsible for overseeing FEG's operational due diligence initiatives. Julie emphasizes the importance of a collaborative team environment where she can help her team reach their personal and professional goals.
Never quit on a hill.

– Unknown
Julie began her career as an accountant on the audit side at KMPG, one of the Big Four accounting firms. Her passion for accounting and compliance then led her to various leadership positions, such as director of accounting services with Manhattan National Life Insurance, director of administrative development with Great American Life Insurance, chief compliance officer of Ohio National Financial Services—at one point even working as a self-employed accountant—before joining FEG in 2015 as chief compliance officer. Julie graduated magna cum laude from the University of Cincinnati with a Bachelor of Science in Business Administration.
In addition to her position on the FEG Leadership Team, Julie is an FEG Wellness Committee member, FEG Culture Committee member, a former treasurer for LADD, and was recently offered the chance to become an independent trustee for a U.S. Bank multi-series trust. She has worked with LADD—an organization which aids developmentally delayed adults in finding employment and housing—for several years, currently serving on their Audit Committee, and hopes to continue her involvement for years to come.
When Julie is not further developing FEG's compliance standards, you can expect to see her spending time with family and friends, or training for a half-marathon while jamming to tunes from the likes of Billy Joel, Van Halen, Aerosmith, Boston, Heart, or even The Beatles. Julie's spirituality and faith also play an important role in her life.