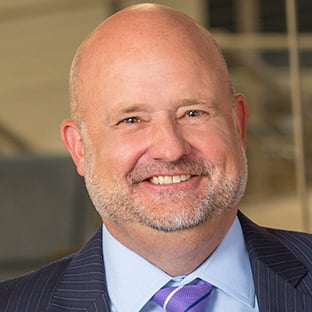 Jeffrey
A. Weisker
Senior Vice President
Jeffrey A. Weisker serves as a senior vice president and advisor at FEG. He acts as the face of FEG in his work with clients, preparing asset allocation studies, assisting with investment policy statement development, and taking point on anything investment portfolio related. Jeff is also responsible for manager recommendations and portfolio construction recommendations. His investment philosophy is to always put clients' needs first and to help advance their financial goals so they can achieve their mission.
Experience is what you get when you didn't get what you wanted.

– Howard Marks
Jeff is a native Ohioan and a true "west-sider" of Cincinnati. He earned his BBA in accounting from the University of Cincinnati and began his career at KMG. He joined FEG in 1999 as a consultant analyst. One of Jeff's proudest accomplishments while at FEG has been the annual Community Foundation Survey, as he works to shape the survey, administer it, analyze the results, and present the findings each year. He also serves as vice chair of the board of directors for the Wave Foundation and is on the Finance Committee of Catholic Charities of Southwestern Ohio (and was a former president of the board). He formerly served on the advisory council for Second Harvest Food Bank.
Jeff knows family is important; he spends as much time with his daughter as possible and regularly visits his parents and siblings. He enjoys golfing, hiking, and reading (although reading perhaps a little less than the other two) and travels often for both work and pleasure.