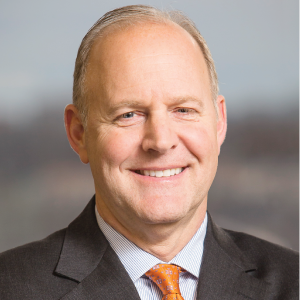 Gary R. Price
Managing Director of Institutional Services
Gary Price serves as FEG's Managing Director and head of Responsive Investing (RI), focused on helping clients achieve their investment goals while aligning their portfolios with their values, such as ESG and Faith-based goals. In this role, Gary leads the RI portfolio management team and is a member of the Responsive Investing Committee. Beyond current RI responsibilities, he is the team leader for FEG's religious and charitable entity clients, is a member of the OCIO Investment Advisory Committee and serves on FEG's ESOP Board of Directors. As part of his visionary and strategic focus, Gary was a co-founder of FEG's OCIO and Private Opportunities Fund solutions.
When asked about his values, Gary Shares, "Leaders are learners. I strive to embrace a servant leadership approach and promote a positive, growth-oriented attitude. This helps me support both clients and team members reach their goals."
Gary grew up in a military family, regularly moving across the U.S and living overseas. He also served four years in the U.S. Navy, traveling worldwide while stationed aboard an aircraft carrier. After earning his BBA in Finance and Marketing from the University of Kentucky he went on to earn an MBA in Finance from Washington University. Recently, Gary completed the Certified Kingdom Advisor education program.
Gary joined FEG in 1994 after a stint as a financial analyst at a Fortune 500 company. As a member of the leadership team for many years he helped set the strategic direction of the firm and contributed to the firm's transition from a partnership to an employee-owned company. Outside of FEG, he has served as President of the Board of Trustees and Chair of the Finance Committee of Cincinnati Hills Christian Academy. He was also an advisory board member at Charles Schwab Institutional on behalf of FEG clients.
Spending his formative years living in new communities and the diverse environment of the U.S. military greatly impacted how Gary sees the world and how he thinks. He has a passion for meeting new people and exploring new activities. He believes his personal values of integrity, faith and leadership positively impact his personal and professional life. He has enjoyed investing in the next generation of leaders as a youth sports coach and youth leader at church. He enjoys time with family, boating, golf, travel and staying active.