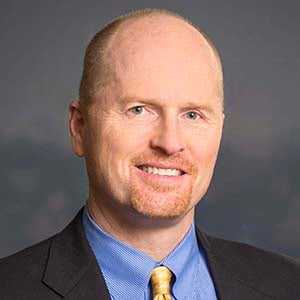 David D. Center, CFA
Senior Vice President
David D. Center, CFA serves as a senior vice president and advisor at FEG, managing client relationships with a wide variety of clients. David also provides technical expertise, leadership, and guidance for other consultants. He is a member of FEG's Responsive Investing Committee; Diverse Manager Committee; Diversity, Equity & Inclusion Committee; and also participates in the firm's internal mentorship program. Notably, he was heavily involved in the creation of FEG's annual Community Foundation Survey, which launched in 2015. David also presents regularly at industry conferences on a wide range of topics.
Whether you think you can or you can't, you're right

– Henry Ford
David began his career at Entergy Services, where he worked as treasury manager. Later he worked as a senior consultant at Hammond Associates, a managing director at New Leaf Capital Consulting, and a consultant for Cardinal Investment Advisors. In 2014, David joined FEG as a consultant. He holds a Bachelor of Science in Electrical Engineering from Leigh University and an MBA in finance and strategy from Carnegie Mellon University. He is a member of the CFA Institute and the CFA Society of Cincinnati.
David is very active in the community. He serves on the board of the Indian Hill Winter Club and is co-founder, board member, and Mission & Vision Committee member of the Krewe of the Rolling Elvi. He is also a past president of the CFA Society of Louisiana (formerly FANO), a past board member of the CFA Society of St. Louis, and the past president of Campfire New Orleans. When not working or volunteering, David likes to travel, exercise, garden, and spend time with his wife and two children. He also plays adult league hockey and coaches his children in soccer and basketball.