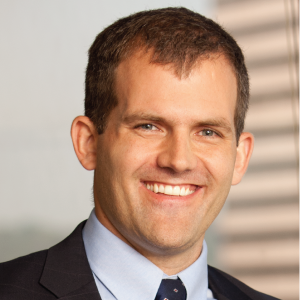 Phillip A. Scherrer, CFA, CAIA
Senior Vice President
Phil Scherrer serves as a senior vice president and advisor at FEG, managing some of our most complex clients. His background in quantitative finance also makes him an integral member of FEG's internal Asset and Risk Allocation Team.
Phil began his career in Chicago, working as an equity derivative trader for Susquehanna International Group. Phil enjoyed trading on the exchange floor, which he found to be a fast-paced environment where underlying concepts of economics and game theory played out in real time. During his trading career, he witnessed the computerization of Chicago's Board of Operations Exchange and was there to witness the last innings of the floor-based trading environment. In 2012, Phil joined FEG as a consultant and has drawn upon insights gathered from his prior trading experience. Phil credits his experience as a trader as well as being a former college athlete with his understanding that continually making sound decisions in uncertain environments will ultimately lead to success. He holds a Bachelor of Arts in Economics from Harvard University and an MBA in Analytical Finance from the Kellogg School of Management. He is a member of the CFA Institute, the CFA Society of Cincinnati, and the CAIA Association.
It is not the critic who counts; not the man who points out how the strong man stumbles, or where the doer of deeds could have done them better. The credit belongs to the man who is actually in the arena.

–Theodore Roosevelt
In addition to investments, Phil's passion is his family. He is currently an active coach of many of his children's sports, including baseball, soccer, football, and cross country. Phil also enjoys skiing, camping, woodworking, and trekking cross-country with his wife Erin and his three young children in his restored Airstream caravan, which he has taken to 30 national parks (and counting). His favorite national parks to visit include Zion, Yosemite, and the Great Smoky Mountains.