Today, FEG Investment Advisors (FEG) announced that it has signed onto the United Nations-supported Principles for Responsible Investing (PRI), underscoring FEG's commitment to advancing responsive investing in the asset management space.
Founded in 2006, PRI is the world's leading initiative on responsible investment. As a signatory, FEG will look to integrate ESG factors into investment decisions in accordance with the PRI's six guiding principles that focus on the development of a more sustainable global financial system.
"At FEG, we view ESG as a part of Responsive Investing, the overarching term for any investments responsive to the unique needs and investment objectives of our clients. With a mission-driven client base, many of the institutions we work with are seeking opportunities to align investments with their values to drive meaningful change without having to sacrifice returns," said Gary Price Managing Director of Institutional Services and Responsive Investing Team Leader at FEG Investment Advisors. "As a result, we are excited to be joining the PRI, a decision that comes as a natural evolution of our Responsive Investing commitment and reflects the intentionality of our approach to ESG."
Across both its consulting and outsourced CIO (OCIO) businesses, FEG has capabilities to help institutions build sophisticated, diversified portfolios that incorporate customized Responsive Investing (RI) strategies aligned to their long-term objectives. Within its OCIO business, FEG has a nearly nine-year track record of discretionary ESG portfolio management. FEG's current Responsive Investing strategy is customized to individual client needs and can include issue-specific screening for ESG criteria across multiple asset classes.
As part of its Responsive Investing program, FEG also integrates ESG questionnaires into the due diligence and Request for Information (RFI) process for all recommended investment managers. This series of ongoing questions allows FEG to track improvement of managers in areas like diversity and inclusion, adherence to exclusions in the portfolio and alignment with the United Sustainable Development Goals, among others.
"Responsive Investing has long been integrated into our approach at FEG in both our consulting and OCIO sides of the business. We are pleased to be able reinforce our commitment by becoming a signatory of the PRI," said Tim O'Donnell, Senior Vice President at FEG Investment Advisors and Chair of the FEG Responsive Investment Committee. "We look forward to continuing to formalize the way we track and measure our own ESG progress and that of our managers, many of whom are also signatories of the PRI."
FEG currently has a dedicated Responsive Investing Committee of eight employees who oversee Responsive Investing trends and investment opportunities, develop educational content, and conduct ESG screenings for client portfolios. FEG is also a member of several industry organizations including U.S. Forum for Sustainable and Responsible Investment (SIF) and Confluence Philanthropy.
For more information about FEG's approach to Responsive Investing, please visit: www.feg.com/responsive-investing.
###
About PRI: The PRI is the world's leading proponent of responsible investment. It works: to understand the investment implications of environmental, social and governance (ESG) factors; to support its international network of investor signatories in incorporating these factors into their investment and ownership decisions. The PRI now has over 3,300 signatories who collectively manage US$100 trillion in AUM. www.unpri.org
About FEG Investment Advisors: FEG Investment Advisors is an independent, full-service investment advisory firm with more than three decades of experience helping institutional investors build long-term focused portfolios. Established in 1988, the independently owned firm has approximately $74 billion in total client assets under advisement as of December 31, 2020. FEG services include FEG Consulting, which provides traditional, nondiscretionary investment consulting services to institutions; FEG OCIO, which provides discretionary management services with portfolios constructed and managed according to each client's unique objectives and guidelines; and FEG Research Services, which provides traditional and alternative strategies' investment manager research, due diligence and monitoring. For more information and full disclosures, visit www.feg.com.
DISCLOSURES
Fund Evaluation Group, LLC (FEG), a federally registered investment adviser under the Investment Advisers Act of 1940, as amended, providing non-discretionary and discretionary investment advice to its clients on an individual basis. Registration as an investment adviser does not imply a certain level of skill or training. The oral and written communications of an adviser provide you with information about which you determine to hire or retain an adviser. Fund Evaluation Group, LLC, Form ADV Part 2A & 2B can be obtained by written request directed to: Fund Evaluation Group, LLC, 201 East Fifth Street, Suite 1600, Cincinnati, OH 45202 Attention: Compliance Department.
The information in the articles is from various sources. Neither the information or any opinion expressed in any of the articles constitutes an offer, or an invitation to make an offer, to buy or sell any securities. FEG does not guarantee the accuracy or completeness of such information provided by third parties. The information is provided as of the date indicated and believed to be reliable. FEG assumes no obligation to update the information, or to advise on further developments relating to any article or the information referenced within.
Any awards or nominations received by FEG or its personnel are not representative of any client's experience or FEG's capabilities as an investment adviser and as such does not indicate any future experience or performance. FEG is not affiliated with the awarding agencies and does not validate the appropriateness of the agencies or its awards.
FEG News & Media Contact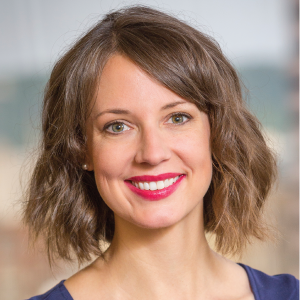 Sarah Wessling
Vice President, Communications & Client Engagement
513.719.5088
pr@feg.com