CINCINNATI, February 24, 2022— FEG Investment Advisors (FEG), today announced its latest series of promotions and new hires to reflect FEG's growth and support of providing an exceptional investment experience to clients. The areas include investment advisory, responsive investing, private capital and global equity. These latest hires and promotions also reflect the company's continued growth of its Dallas, Texas office, which advises endowments and foundations across the southwest region.
"We are thrilled to recognize the hard work and success of our talented team members across FEG with 17 promotions at year end. We are equally excited to welcome our newest employees to our growing firm. Since November 2021, FEG has hired 6 new team members to further strengthen our commitment to providing strong investment programs and advisory services that meet the investment needs of our clients." said Becky Wood, President and CEO of FEG Investment Advisors. "I am incredibly proud to congratulate Quincy, Kathryn, Scott and Steve on their well-deserved promotions to Senior Vice President in recognition of their outstanding commitments to FEG and support of our clients fulfilling their missions."
FEG announced the promotions of four team members to the senior vice president level:
Quincy Brown has been promoted to Senior Vice President, Institutional Services and will continue to advise clients as well as expand FEG's responsive investing services.
Kathryn Mawer has been promoted to Senior Vice President, Advisor and will further her investment responsibilities working with clients to develop policy and execute investment strategy.
Scott Stumpf has been promoted to Senior Vice President, Information Technology and will continue to expand the capabilities of the IT department.
Steve Thieme who has been promoted to Senior Vice President, Research is based in FEG's Dallas Office and contributes to FEG's success in the southwest region of the country.
FEG also announced the promotions of Matthew Schwier to Director of Institutional Portfolio Analysis and Sarah Wessling to Director of Marketing.
In addition, three members of the Client Support Team – Richard Hain, Samuel Chambers, and Connor Dervin; three members of the Research team – Lillian Ambrosius, Lauren Mayernik, Benjamin Sullivan; and, five members of the IT, accounting, and RFP teams – Kevin Parsons, Michelle Poe, Christopher Taylor, Taylor McNamara, and Jeanine Wilson, were also promoted.
FEG is pleased to have made six strategic new hires since November 2021 to support the growth of FEG. Overall, the new hires and promotions underscore continued expansion of the breadth and depth of advisory services that FEG brings to its clients across the country.
About FEG Investment Advisors
FEG Investment Advisors is an independent, full-service investment advisory firm with more than three decades of experience helping institutional investors manage long-term focused portfolios. Established in 1988, the independently owned firm has approximately $79 billion in total client assets under advisement as of September 30, 2021. FEG services include FEG Consulting, which provides traditional, nondiscretionary investment consulting services to institutions; FEG OCIO, which provides discretionary management services with portfolios constructed and managed according to each client's unique objectives and guidelines; and FEG Research Services, which provides traditional and alternative strategies' investment manager research, due diligence and monitoring. For more information and full disclosures, visit www.feg.com.
Media Contact
Alexa Foley
Sloane & Company
(212) 446-1860
+++
DISCLOSURES
Fund Evaluation Group, LLC (FEG), a federally registered investment adviser under the Investment Advisers Act of 1940, as amended, providing non-discretionary and discretionary investment advice to its clients on an individual basis. Registration as an investment adviser does not imply a certain level of skill or training. The oral and written communications of an adviser provide you with information about which you determine to hire or retain an adviser. Fund Evaluation Group, LLC, Form ADV Part 2A & 2B can be obtained by written request directed to: Fund Evaluation Group, LLC, 201 East Fifth Street, Suite 1600, Cincinnati, OH 45202 Attention: Compliance Department.
The information in the articles is from various sources. Neither the information or any opinion expressed in any of the articles constitutes an offer, or an invitation to make an offer, to buy or sell any securities. FEG does not guarantee the accuracy or completeness of such information provided by third parties. The information is provided as of the date indicated and believed to be reliable. FEG assumes no obligation to update the information, or to advise on further developments relating to any article or the information referenced within.
Any awards or nominations received by FEG or its personnel are not representative of any client's experience or FEG's capabilities as an investment adviser and as such does not indicate any future experience or performance. FEG is not affiliated with the awarding agencies and does not validate the appropriateness of the agencies or its awards.
FEG News & Media Contact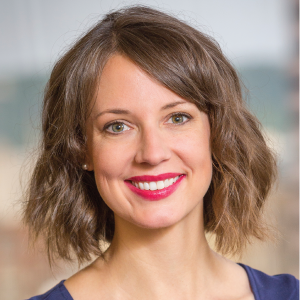 Sarah Wessling
Vice President, Communications & Client Engagement
513.719.5088
pr@feg.com