Today, FEG Investment Advisors (FEG) announced the release of the results from the FEG 2021 Community Foundation Survey, an annual survey of more than 100 U.S. community foundations representing more than $30 billion in assets under advisement.1 Notably, the 2021 survey saw that community foundations place an increased emphasis on considering hiring diverse managers and also marked the first year that more than half of all respondents had adopted "Responsive Investing" strategies within their portfolios.
The 2021 survey covered relevant perspectives on timely topics such as asset allocation, spending policy, pandemic response, responsive investing, investment committee composition and donor advised funds.
"In a year where many community foundations acted quickly to create relief funds that helped serve the needs of their local communities during the COVID-19 pandemic, our survey provides foundations with a valuable tool for understanding how peers have responded to the current environment," said consultant Jeff Weisker, Senior Vice President at FEG. "This year's survey not only provides community foundations with insights into asset allocation and performance, but also examines enterprise trends including how organizations are incorporating both ESG and Responsive Investing strategies as well as allocations to diverse managers."

"In 2021, we saw a noticeable jump of community foundations who have considered hiring diverse managers as well as an increase in interest by donors about investing with diverse asset managers," said consultant Quincy Brown, Senior Vice President and Director of Client Service at FEG. "Though many foundations are still evolving their own definition of diverse managers, we continue to see organizations prioritize diversity not just in ownership and leadership, but also in portfolio managers and managers' own investment in diversity, equity, and inclusion."
Some of the key findings on select investment and enterprise topics are provided below:
Investment Model:

Despite an industry trending toward OCIO, the majority of respondents currently use a traditional consulting model. However, of those who plan to change their consulting model or service provider, more than 30% are considering the OCIO model.

Pandemic Response:

In response to the pandemic, an overwhelming majority of respondents developed a COVID-19 specific response fund, and 78% of respondents also made a one-time distribution in response to the pandemic to support their community.

Asset Allocation:

While asset classes under consideration have been relatively consistent over the years, a large portion of respondents (38%) are looking to increase exposure to private investments, while decreasing exposure to hedge funds and global fixed income (26% and 19% respectively).

Responsive Investing:

Since 2017, interest and investment in Responsive Investing has increased, and this year, for the first time, more than half of survey respondents have Responsive Investing strategies within their portfolio.

Diverse Managers

: This year, there was a noticeable jump of community foundations that have considered hiring diverse managers (19% in 2020 compared to 31% in 2021). A majority of respondents defined diverse managers as those having more than 50% composition of ownership and/or portfolio managers described as women or persons of color. The top challenges with investing in diverse managers were identified as defining a diverse manager and having resources or solutions.

Manager Breakdown:

Foundations have an average of 18 investment managers in their primary pool, but this varies greatly depending on foundation asset size.

Spending Policy:

Notably, spending has declined since the survey's inception, with this year being the first in five years that no respondent had greater than 5%. The rate appears to hold steady around 4.4% with few community foundations looking to change in the next year.
Survey Methodology
The proprietary FEG Community Foundation survey collects data on a variety of financial and enterprise topics to provide insights on issues affecting the community foundation field. The survey is open to all U.S. Community Foundations and was completed primarily by senior-level investment decision makers. FEG received 110 responses across 35 states, representing approximately $30 billion in assets.
Survey History
FEG first issued their community foundation survey in 2015 to clients with the explicit goal of providing a peer comparison for spending policy and asset allocation. Based on client feedback that current surveys available to community foundations often are too narrow in scope, FEG expanded their survey to include perspectives on enterprise topics such as externally managed and donor advised funds, investment board governance, and responsive / mission-based investing.
For more information about FEG's Community Foundation survey visit https://www.feg.com/cfsurvey.
1 Assets under advisement were self reported by respondents as of September 30, 2020.
###
About the FEG Community Foundation Survey: The data is obtained from the proprietary FEG 2021 Community Foundation Survey. The survey was open online from February 22 to March 26, 2021 and received 110 responses. Participants also had the option to complete as a word document and email the results back to FEG. The data was grouped into between five and seven categories based on the assets of the community foundation with assets ranging from less than $25 million to greater than $1 billion. The information in this study is based on the responses provided by the participants and is meant for illustration and educational purposes only.
About FEG Investment Advisors: FEG Investment Advisors is an independent, full-service investment advisory firm with more than three decades of experience helping institutional investors build long-term focused portfolios. Established in 1988, the independently owned firm has approximately $74 billion in total client assets under advisement as of December 31, 2020. FEG services include FEG Consulting, which provides traditional, nondiscretionary investment consulting services to institutions; FEG OCIO, which provides discretionary management services with portfolios constructed and managed according to each client's unique objectives and guidelines; and FEG Research Services, which provides traditional and alternative strategies' investment manager research, due diligence and monitoring. For more information and full disclosures, visit www.feg.com.
DISCLOSURES
Fund Evaluation Group, LLC (FEG), a federally registered investment adviser under the Investment Advisers Act of 1940, as amended, providing non-discretionary and discretionary investment advice to its clients on an individual basis. Registration as an investment adviser does not imply a certain level of skill or training. The oral and written communications of an adviser provide you with information about which you determine to hire or retain an adviser. Fund Evaluation Group, LLC, Form ADV Part 2A & 2B can be obtained by written request directed to: Fund Evaluation Group, LLC, 201 East Fifth Street, Suite 1600, Cincinnati, OH 45202 Attention: Compliance Department.
The information in the articles is from various sources. Neither the information or any opinion expressed in any of the articles constitutes an offer, or an invitation to make an offer, to buy or sell any securities. FEG does not guarantee the accuracy or completeness of such information provided by third parties. The information is provided as of the date indicated and believed to be reliable. FEG assumes no obligation to update the information, or to advise on further developments relating to any article or the information referenced within.
Any awards or nominations received by FEG or its personnel are not representative of any client's experience or FEG's capabilities as an investment adviser and as such does not indicate any future experience or performance. FEG is not affiliated with the awarding agencies and does not validate the appropriateness of the agencies or its awards.
FEG News & Media Contact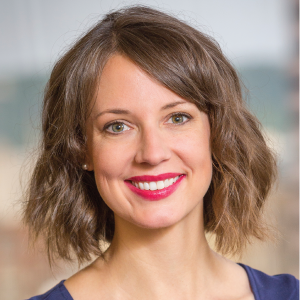 Sarah Wessling
Vice President, Communications & Client Engagement
513.719.5088
pr@feg.com