The brutal killing of George Floyd has brought to the forefront of America the deep-rooted racism and systemic inequities that challenge our country. His death, along with other recent events—such as the released footage of Ahmaud Arbery's murder—has angered, disheartened and saddened me. Like many, I consider this a personal call to be a catalyst for meaningful and lasting change in our community—both inside and outside our organization.
For the past two weeks, the world has been trying to digest these injustices. We are at a historic juncture where dialogue, listening, and action are key. We must have honest conversations—not only with those who appear different, but more importantly also with those who have not clearly recognized the depth of the inequalities. The broad diversity of the protesters and the important conversations that are happening due to the unrest, brings me hope, as does the breadth of inspiring organizations FEG works with across the nation. We are truly fortunate to be engaged with clients that are dedicated to promoting a just and equitable community through advocacy, education, and accessibility.
FEG is committed to improving society through the support of our clients' missions. My colleagues and I have renewed energy to ensure we are doing everything that we can for our employees and our clients. Although we recognize that we do not hold all the answers to this complex problem, we are devoted to making a genuine and consistent effort towards tangible change. A summary of our diversity and inclusion principles are outlined on our website, and we are working on additional action items in response to recent events.
Most importantly, I want you to know that FEG stands united with you during this difficult time. Our dedication to your mission is steadfast and we are eager to support you in any capacity. If you have questions about our firm's commitment to diversity and inclusion or would like to learn more about our approach to building a respectful community, please reach out.
This is truly a significant time, and we at FEG believe that how we as a nation respond and unite against these inequities will be important in shaping the future of our country.
With Respect,

Rebecca Wood
President & CEO
FEG Investment Advisors
DISCLOSURES
Fund Evaluation Group, LLC (FEG), a federally registered investment adviser under the Investment Advisers Act of 1940, as amended, providing non-discretionary and discretionary investment advice to its clients on an individual basis. Registration as an investment adviser does not imply a certain level of skill or training. The oral and written communications of an adviser provide you with information about which you determine to hire or retain an adviser. Fund Evaluation Group, LLC, Form ADV Part 2A & 2B can be obtained by written request directed to: Fund Evaluation Group, LLC, 201 East Fifth Street, Suite 1600, Cincinnati, OH 45202 Attention: Compliance Department.
The information in the articles is from various sources. Neither the information or any opinion expressed in any of the articles constitutes an offer, or an invitation to make an offer, to buy or sell any securities. FEG does not guarantee the accuracy or completeness of such information provided by third parties. The information is provided as of the date indicated and believed to be reliable. FEG assumes no obligation to update the information, or to advise on further developments relating to any article or the information referenced within.
Any awards or nominations received by FEG or its personnel are not representative of any client's experience or FEG's capabilities as an investment adviser and as such does not indicate any future experience or performance. FEG is not affiliated with the awarding agencies and does not validate the appropriateness of the agencies or its awards.
FEG News & Media Contact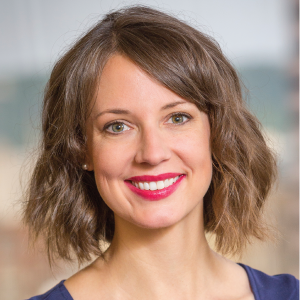 Sarah Wessling
Vice President, Communications & Client Engagement
513.719.5088
pr@feg.com