Greg Dowling, FEG Head of Research, CIO, and host of the FEG Insight Bridge Podcast, was a guest host on Capital Allocators Manager Meetings Podcast, interviewing co-founder and co-managing partner of Cordillera Investment Partners, Chris Heller. Their conversation begins with Chris's background and the founding of Cordillera before shifting to the evolution of alternative assets and alternative alternatives. Lastly, Chris discusses sourcing new opportunities, conducting due diligence, measuring risk, portfolio construction, and exit strategy.
DISCLOSURES
Fund Evaluation Group, LLC (FEG), a federally registered investment adviser under the Investment Advisers Act of 1940, as amended, providing non-discretionary and discretionary investment advice to its clients on an individual basis. Registration as an investment adviser does not imply a certain level of skill or training. The oral and written communications of an adviser provide you with information about which you determine to hire or retain an adviser. Fund Evaluation Group, LLC, Form ADV Part 2A & 2B can be obtained by written request directed to: Fund Evaluation Group, LLC, 201 East Fifth Street, Suite 1600, Cincinnati, OH 45202 Attention: Compliance Department.
The information in the articles is from various sources. Neither the information or any opinion expressed in any of the articles constitutes an offer, or an invitation to make an offer, to buy or sell any securities. FEG does not guarantee the accuracy or completeness of such information provided by third parties. The information is provided as of the date indicated and believed to be reliable. FEG assumes no obligation to update the information, or to advise on further developments relating to any article or the information referenced within.
Any awards or nominations received by FEG or its personnel are not representative of any client's experience or FEG's capabilities as an investment adviser and as such does not indicate any future experience or performance. FEG is not affiliated with the awarding agencies and does not validate the appropriateness of the agencies or its awards.
FEG News & Media Contact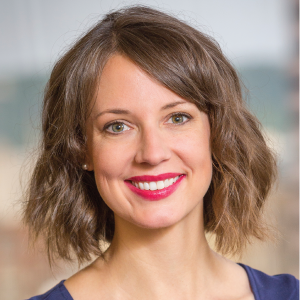 Sarah Wessling
Vice President, Communications & Client Engagement
513.719.5088
pr@feg.com