The e&F Opportunity
There are currently more than 1.58 million nonprofit organizations in the U.S., including public charities, community foundations and private foundations. Of these, foundations with less than $10 million in assets comprise approximately 94% of the known opportunity set and represent $463 billion in assets.1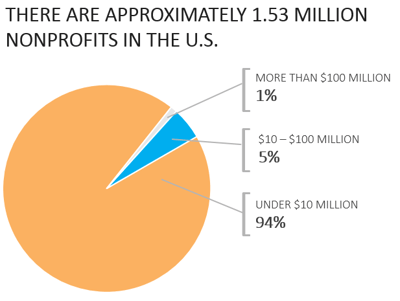 About the program
FEG will provide the advisor with:
Assistance to win the business

Diversified institutional portfolios

Ongoing education and support
In turn, the advisor will be responsible for:
Sourcing opportunities

Attending quarterly meetings

Communicating portfolio changes to the client and educating them on options
In addition, it is critical that the advisor provide relationship support and coordination to the institution, as many institutions in this set, especially community foundations, prefer to work with local partners.
1National Center for Charitable Statistics (NCCS). August 2016.